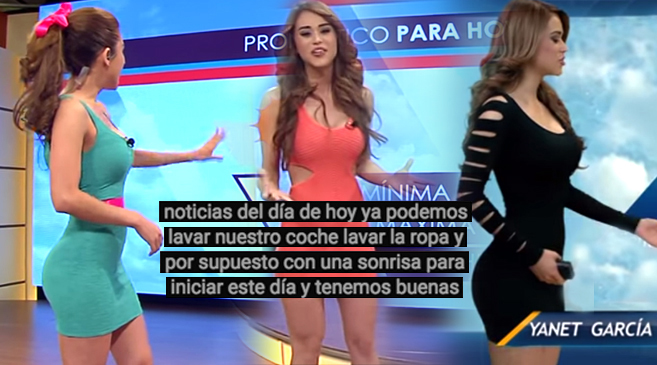 Yanet Garcia is bubbly, she's sweet and the internet doesn't seem to mind she turns her back to the camera more often than Dallas Raines.
She greets you with a huge smile and is super excited you're gonna be able to wash your car, do your laundry, run and do all the great outdoor activities you want! Like you didn't already totally care a super bunch about the weather in Mexico.

Oh, you'd like more?

In case you're really interested in keeping up with the latest in Mexican weather, here's Yanet's Youtube Channel.