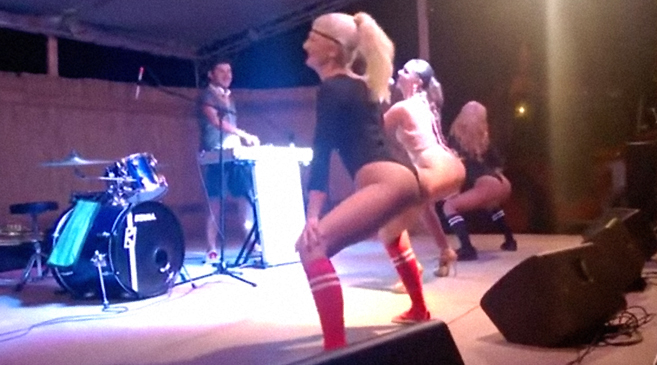 Some classic camera twerk here, the director of photography really does a great job to capture the moment. No spoilers, just watch the vidya! Twerk it Grandma!
5 Things We Learned From This Video:
1. There's no reason Grandma can't supply the entertainment for your kid's party.
2. Hiring Senior Citizens to dance at your event motivates the elderly, cuts down on costs and isn't at all vomit inducing to watch.
3. A good, tight pony tail, nude stockings and a lot of beer makes it almost ok.
4. No, Grandma won't break a hip shaking that ass.
5. Rope not only makes for a great barricade, but doubles conveniently as take home restraints for the children who will undoubtably suffer violent thrash inducing nightmares for the rest of their lives.
All in, we're only absolutely offended we didn't receive an invitation to this saucy soiree.
Shout out to Keefer for this find. You're award winning and we love you!