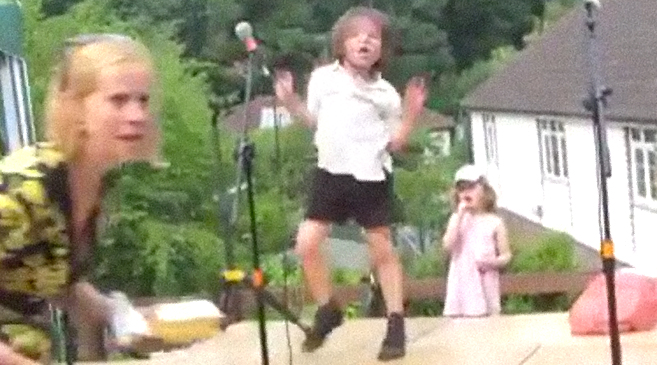 It's Gaga, it's Bad Romance, its unbridled…its amazing! This kid holds nothing back and wins over the crowd at a friend's birthday party. Someone better call this little monster with a choreography contract pronto! At only 47 views, jump on it quick!
UPDATE: This video has been removed and replaced by below. Major bummer if you hadn't been able to watch the original.

Well, knowing you're probably as disappointed as we are. We leave this video for those of you who keep trickling in to watch this little boy dance with passion and abandon. Enjoy.