Open just over a month now, The Church Key has made sexy use of the Sunset One space at 8730 Sunset Blvd in West Hollywood.
With XIV, Hatfield's and Ink in its blood, the beautiful restaurant, wrapped by textured white brick walls, a whitewashed tin roof, and large and small framed photos draws in its guests with a fireplace that separates the slinky front room from the spacious dining room, a lush collection of furniture and gorgeous colors as dim sum carts, offering beautifully prepared sharing dishes, circle the tables.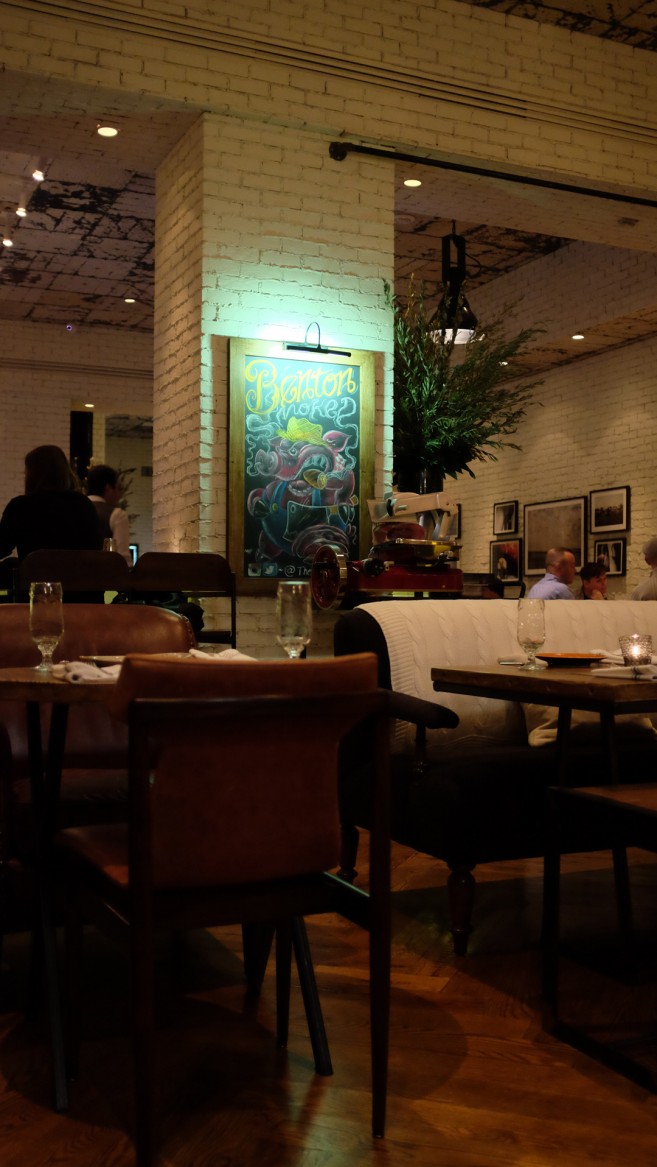 The eclectic, open space invites you to settle in comfortably for delicious food, great drinks and a wonderful atmosphere, supported by a friendly, enthusiastic and well educated staff that hits a perfect balance of attentiveness and measure.
I wish I could shoot food well, but I simply wouldn't do it justice. A combination of presentation and performance, the food is as delicious as it looks.
The drinks are also equally fantastic. A strong Specialty menu, created by Devon Espinosa of Pour Vous and The Tasting Kitchen, is complimented by a great selection of wines and beers. All feels effortless and fun. This is the Fashioned Chai, below.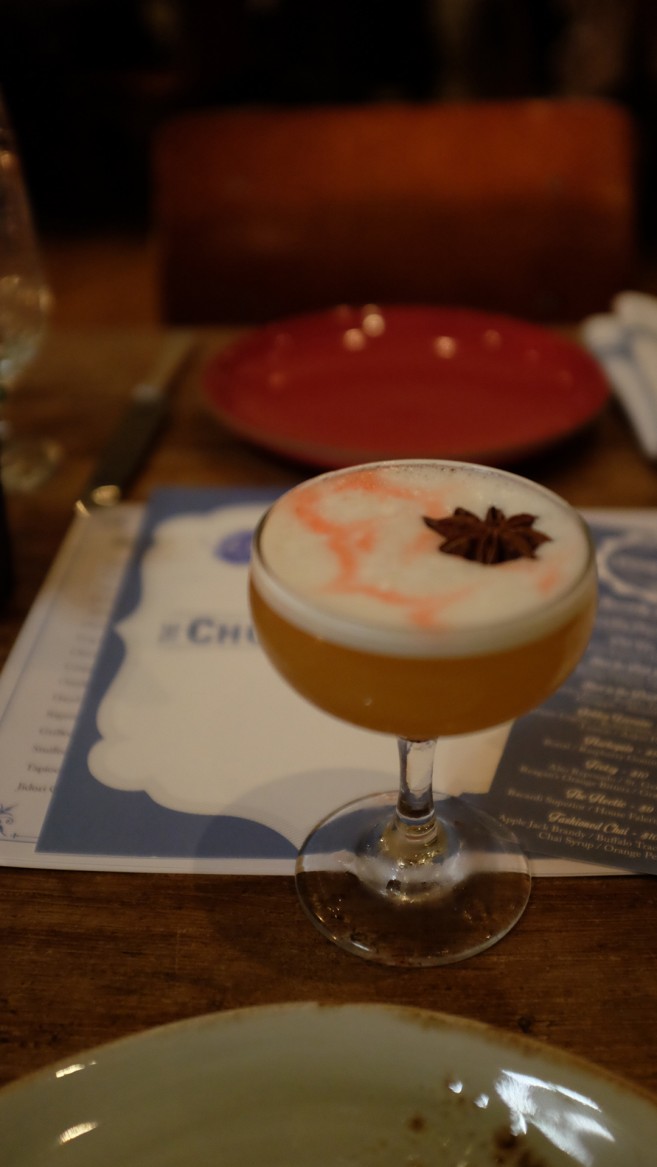 While there, make sure you have a friendly "Pan Am Flight Attendant" create boozy Otter Pop style drinks, table side, with liquid nitrogen. While I enjoyed Sex on the Beach, I understand the Purple Rain is equally delicious….and strong.
The atmosphere is fantastic. Aside from being beautiful, the space is charged with great energy and fun.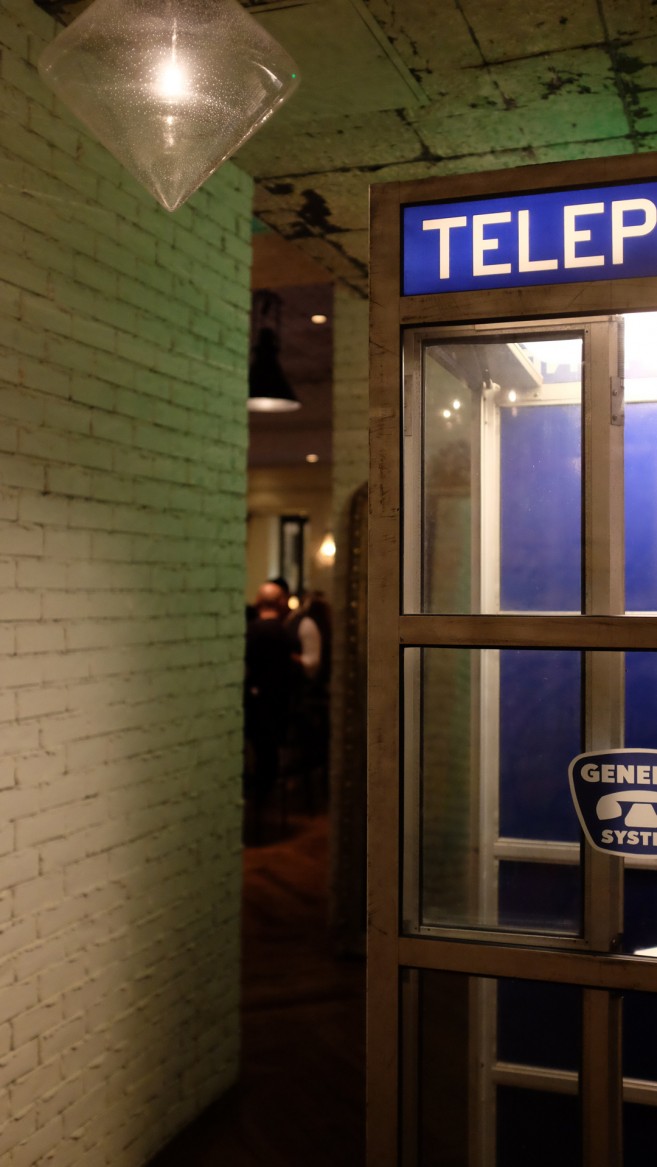 While you enjoy your drinks, and wait for menu items that include a spanish style ham presentation, sliced at your table, served with an amazing apricot spread and toast, a gorgeous pork belly that is both crispy and delicate, and a decadent gorgonzola hummus, you can pull wonderful small plates like crisp pig ear cheetos, shrimp ceviche, hamachi and a ridiculous spicy tuna tartare that will definitely amuse your bouche, from rolling carts, dim sum style, as they stamp your card.
While we left no room for desert, we hear it's amazing. We believe it and can't wait to go back and taste Ian Opina's work.
If you haven't yet, set aside a couple hours to enjoy food, space and drinks sure to set your night off in the right direction. Learn more here.
Definitely a DoucheFree favorite. Right up there with Bestia, Baco and Ink.
Enjoy.
Live Douche Free – More DoucheFree Reviews.