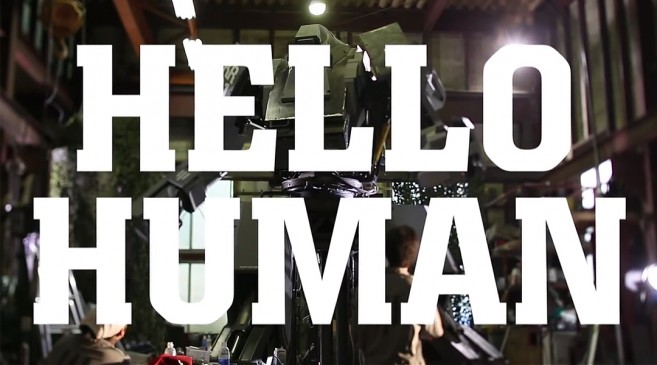 We've all thought, "I would totally XXX if only I had a Gundam!" If you haven't, your mom must have convinced you that you, alone, were enough. She lied. Just kidding (not really).
Anyhow, for those of you "normal" people with dreams of leaping over traffic, trampling your neighbor's lawn, or kneeling your giant juggernaut before a poor, starving child, in a war-torn, 3rd world country to hand them a flower, after decimating their oppressors, for an amazing photo op certain to land you on the cover of Times Magazine, Suidobashi Heavy Industry's got what you need! Presenting, KURATAS; the worlds first consumer mecha, available for purchase later this year!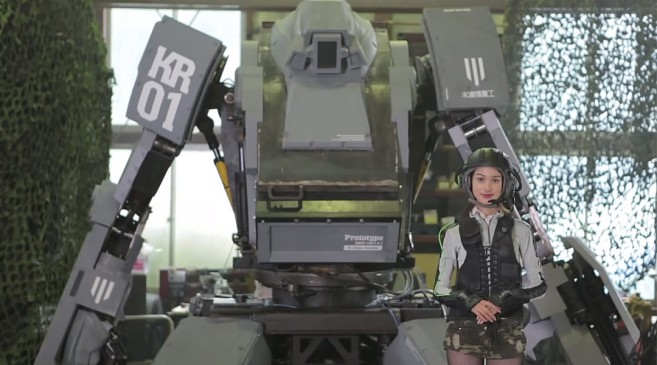 This diesel powered single pilot Gundam hits speeds of just under 7mph, in high or low position, and can be customized with weapons, shields and super important accoutrements like an iPhone holder, because you wanna make sure you don't miss that important call from your mom while you're busy demolishing your ex's car (keying is so passe).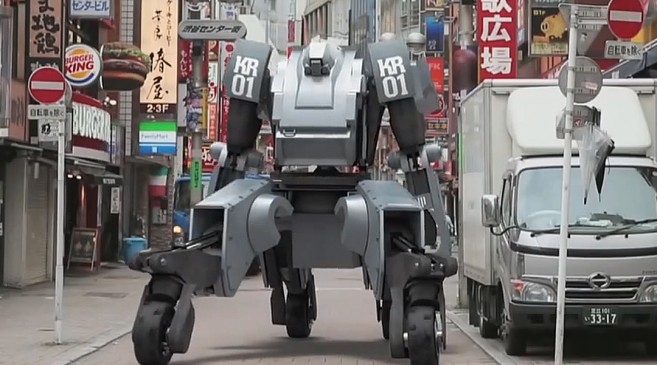 The Kuratas mecha has a few control options, which includes an iphone app, but the main, in-cockpit master slave control system, V-Sido, is extremely intuitive, basically allowing you to manipulate a mini form of the mech you're in. So adorbs!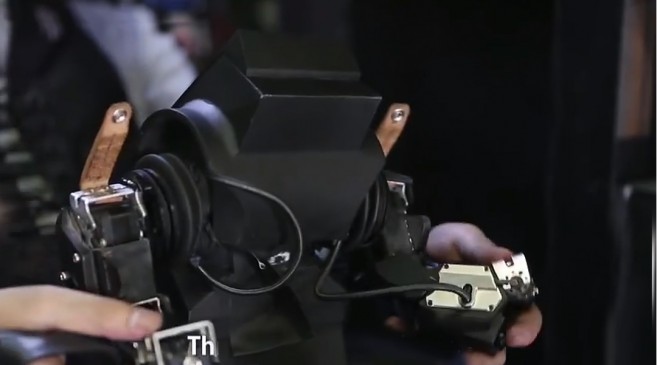 The onboard touch panel provides all necessary operational feeds and features a target lock display ensuring you enjoy full target lock subject panic entertainment. Just look at the cute test subject below!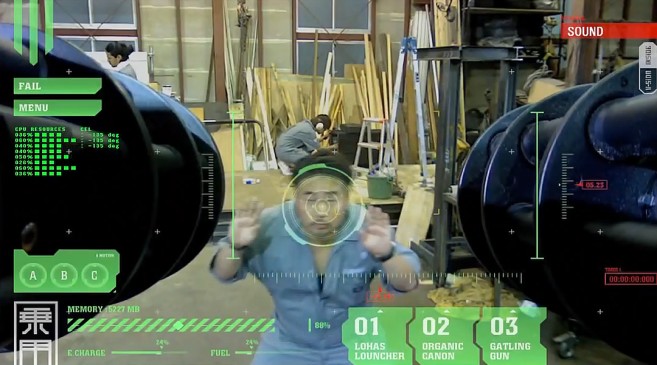 Even cooler, however, is the fact that the OS offers two-way cooperation most awesomely demonstrated in the "Smile Shot" functionality which allows the pilot to engage their target simply by smiling. Mwahaha! Only problem here is potential overkill – we'll let you do the math on that one.
To help motivate the buying audience, Suidobashi has created a delightful, top-level, how-to, complete with your standard "hot pilot" (provided below).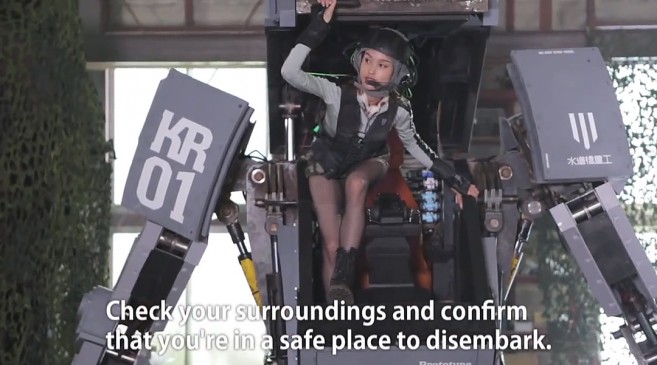 The video outlines features, instructions, a few entertaining warnings, color schemes (we like black) and options like the ever important In-Gundam Phone Capability.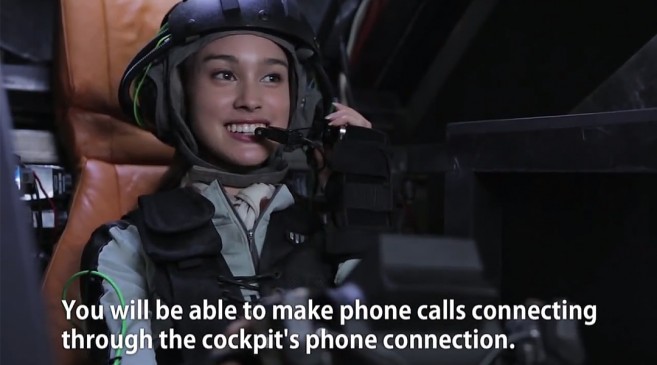 Love it? We know you do. Well, all this badassdom can be yours for the mere base cost of $1.4M. Now, while that may seem like a lot of money, think of all the fun you'll have? Power, retribution, kid parties…the possibilities are endless!!
Ready to order? Preview options, "Build your Kuratas" and place your orders here.
Finally, if you're tight on money, a tiny adult or a rich dick with a spoiled 6 year old who has a strong desire to banish any question of their dominance and authority over other children, Sakakibara has developed a version for your tiny terror. And, in full Anemul style, to encourage this consideration, we've provided a video and link below because we can't think of many things better than seeing a playground  full of undeveloped minds beating the heavy metal crap outta each other for no reason whatsoever.
Enjoy the videos below! And, thank you Clara!!!
Meet Kuratas:

The "Hot Pilot" tutorial:

For the leetle ones: