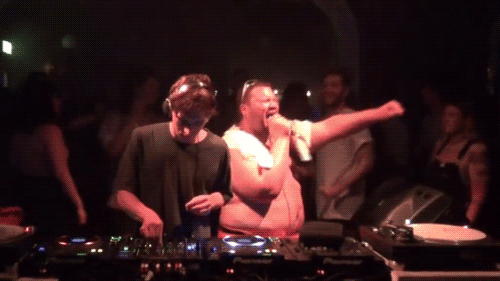 What is Boiler Room? Well, shame on you if you claim to like Electronic Music and don't know. However, don't fret, kids, that's what we're here for. And, in standard anemul style, we're gonna give it to you quick and straight.
Boiler Room is a leading underground live streaming electronic performance platform, started in 2010, that invites a small group of lucky people to intimate performances which are live streamed on boilerroom.tv for your listening and viewing pleasure.
Now, if that, and all the creative incredibleness tied to this dynamic, isn't enough for you, we thought we'd share a few gifs, pulled from an amazing Tumblr called BRKWYDLN (stands for Boiler Room Knows What You Did Last Night) that should entice your music loving asses to visit Boilerroom.tv.
With that, we present you with 10 gifs (11, if you count the full blown awesomeness above) that prove Boiler Room is the Best SLASH Happiest Place On Earth.
1. Let's start with this guy! Jesus, how happy! We're absolutely positive Nike is ecstatic.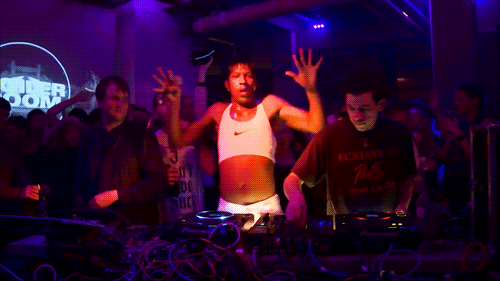 2. You're just dead if you don't love your life for waking up here. Really? Fuck. Yeah!

3. A place where even while some mis-time their grope…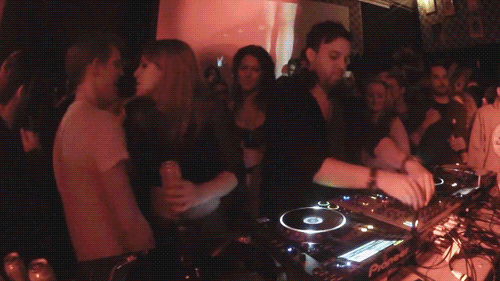 4. …others use their mouths to lovingly eat each other and perform strangely profound gestures that would only ever make sense, here.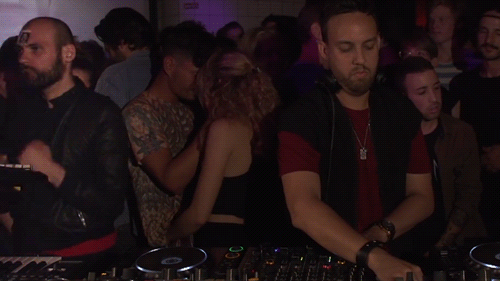 5. A place where you can finally put your Shake Weight skrills to use.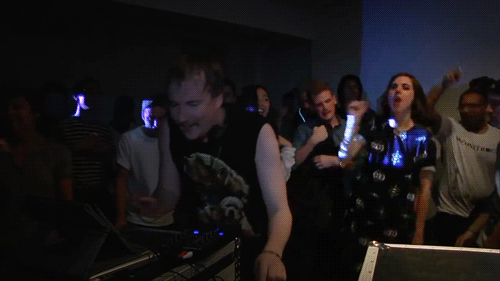 6. "Hey, big sis! Thanks for letting me use your Shake Weight too!" Go Shake Weight!

7. And finally, a place where even if you discover you're just a tad bit stanky,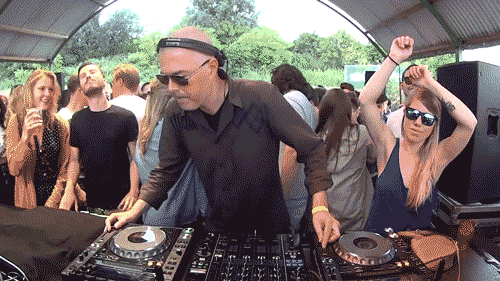 8. or bored,

9. you're amongst friends who let you be you. So, fondle that sweater (or speaker)!

10. It's all gravy, baby! Meet you at the Boiler Room, frieeend! Hehe.