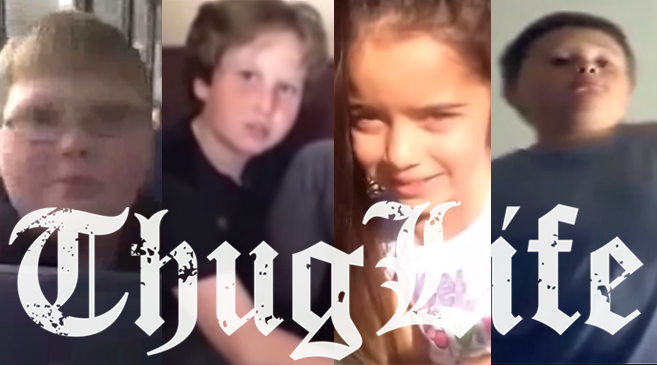 Uum…yeah, not much to say. Just watch the damn videos! This one's 4 U, Dubs! Enjoy.
Velcro, bitch! Velcro! Thug Life!

Gangsta bus ride (our favorite). Thug Life!

Gurls be getting in on this shit too.

The Nerf Gun review that started it all.

Well said! We couldn't agree more. Thug Life!

Way to go, mom!

Wait! No! This one's our favorite!

Whoa! WHOA! Stop the hate, man!

Hell, yeah! That's what WE said!!!

And, finally, the nice thug. Thug Life 4Eva, Mommmmmm!!!

"…Let the children's laughter, remind us how we used to be."
Here's some Whitney so you can sing along