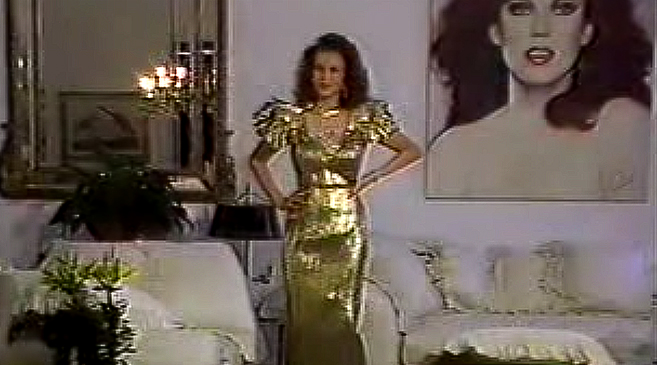 "Do you like this gown? It's very dramatic!" Oh, Brenda, you're so modest. Tee hee hee.
If you care about Fashion, you really need to sit down, open a bottle of your coldest White Girl Rosé and get ready to take some notes. Brenda's full of tips, tricks and a ton of important quotes like "In fashion, sometimes you play AGAINST the designer", "Ostrich feathers, anyone? This is what I call originality in design. As you can see, the shoes are even different" and "Leather is always great. I wear a lot of it"
Are you as excited as we are? Oh, Ok, let's just get to the video.