DTLA : 7:30PM : 9TH and Broadway : Guy undresses, middle of the street, chases cars, fights trashcans, tries to pick up a date and exclaims, "I'm the master of the universe!". We hear you, bro. We hear you.
After chasing a bus and tearing off his shirt. Stops. Looks up.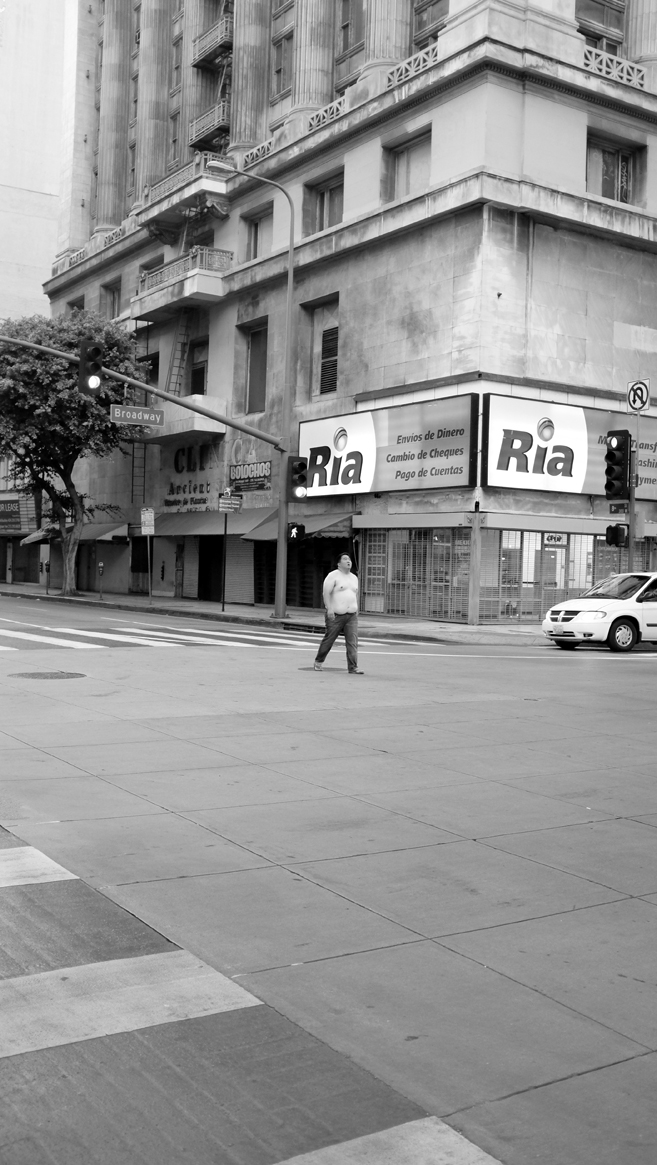 It's too hot. Does he see aliens? DMT?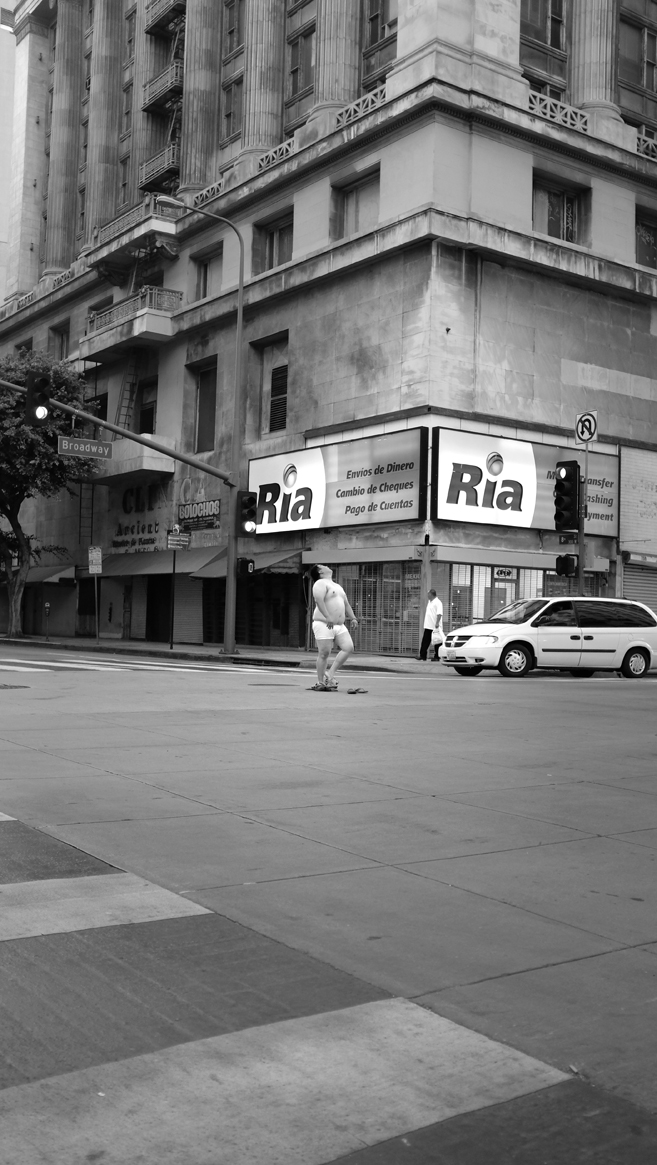 Turns to chase another car.


Comes back, chasing a woman, yelling, "..but I'm great! I'm master of the universe!"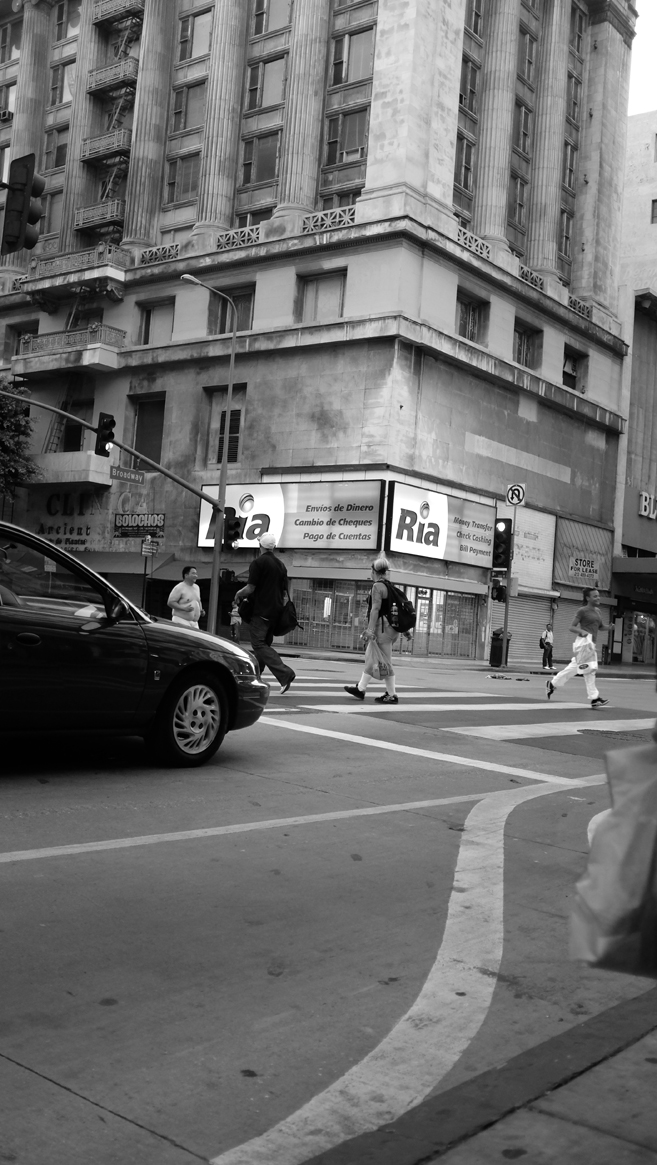 Continues the chase. Gives up. Never "threatening", but big and unpredictable.


Steps in front of news van. Stops it. Searches the sky.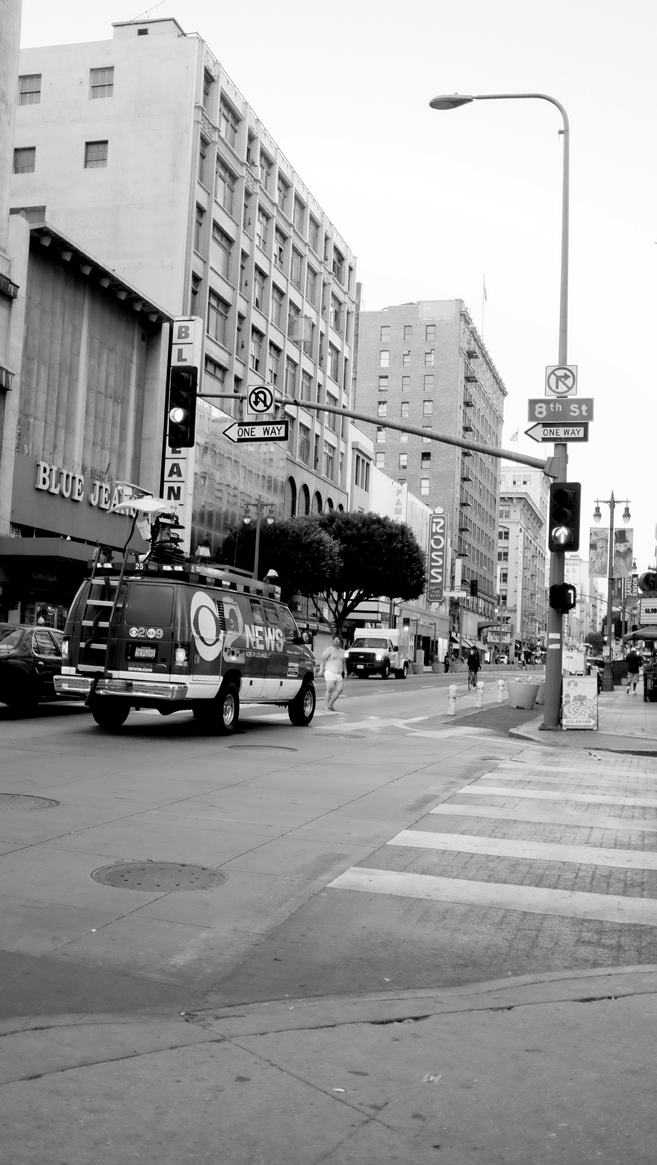 Runs up and down Broadway.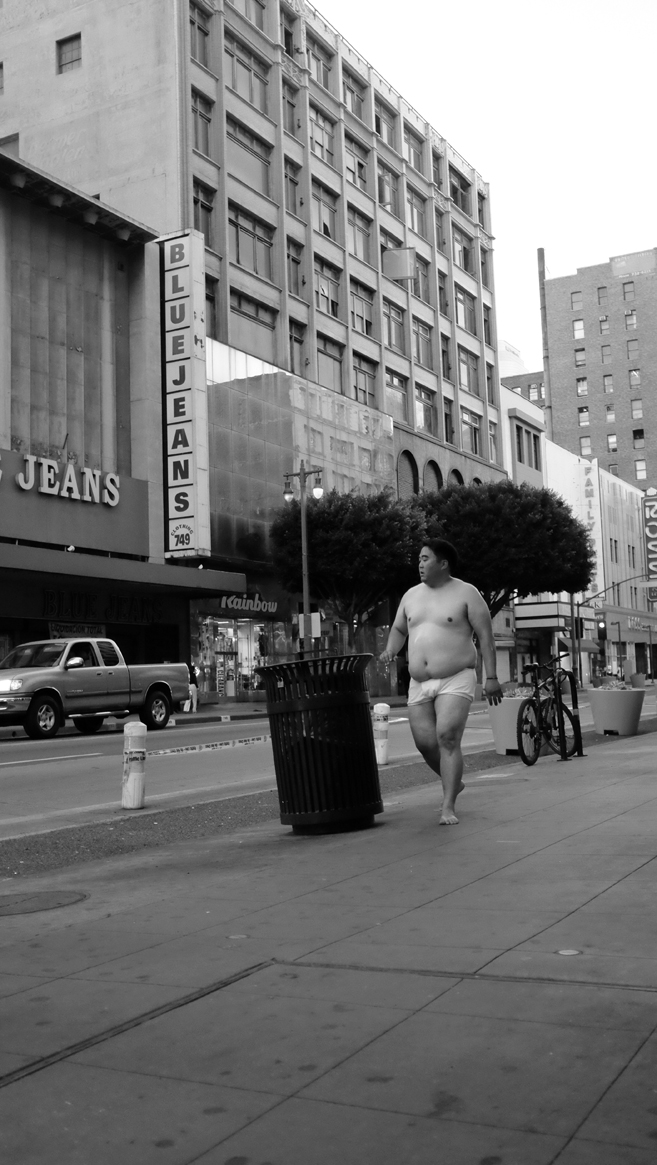 Cops come.


And he comes…


closer,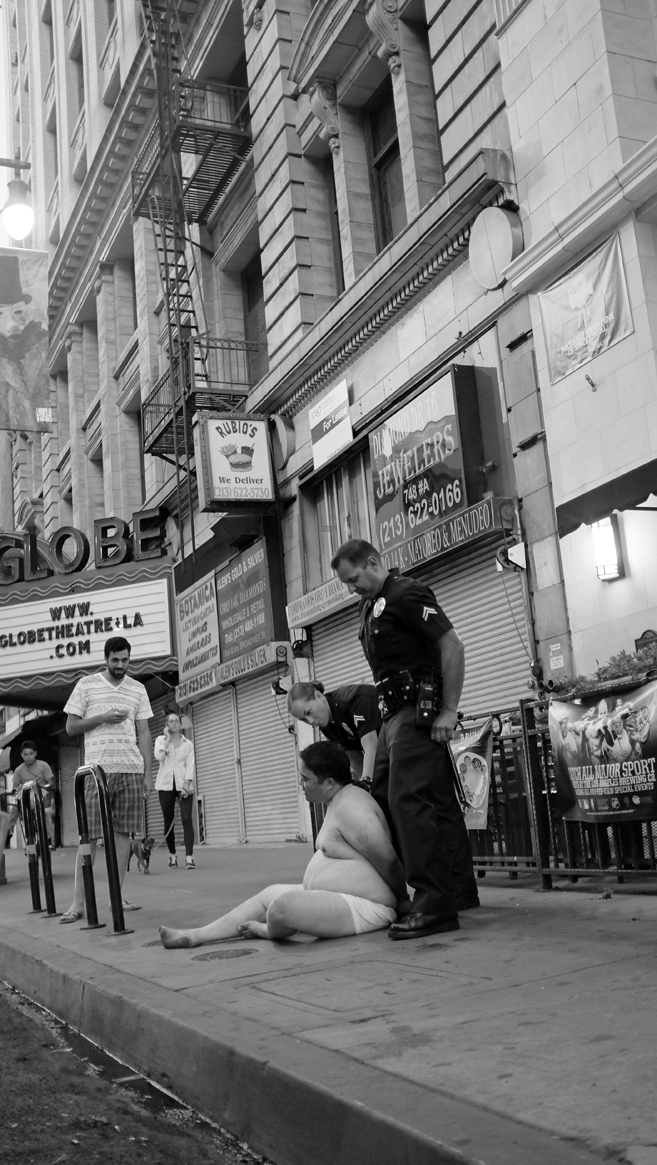 and closer,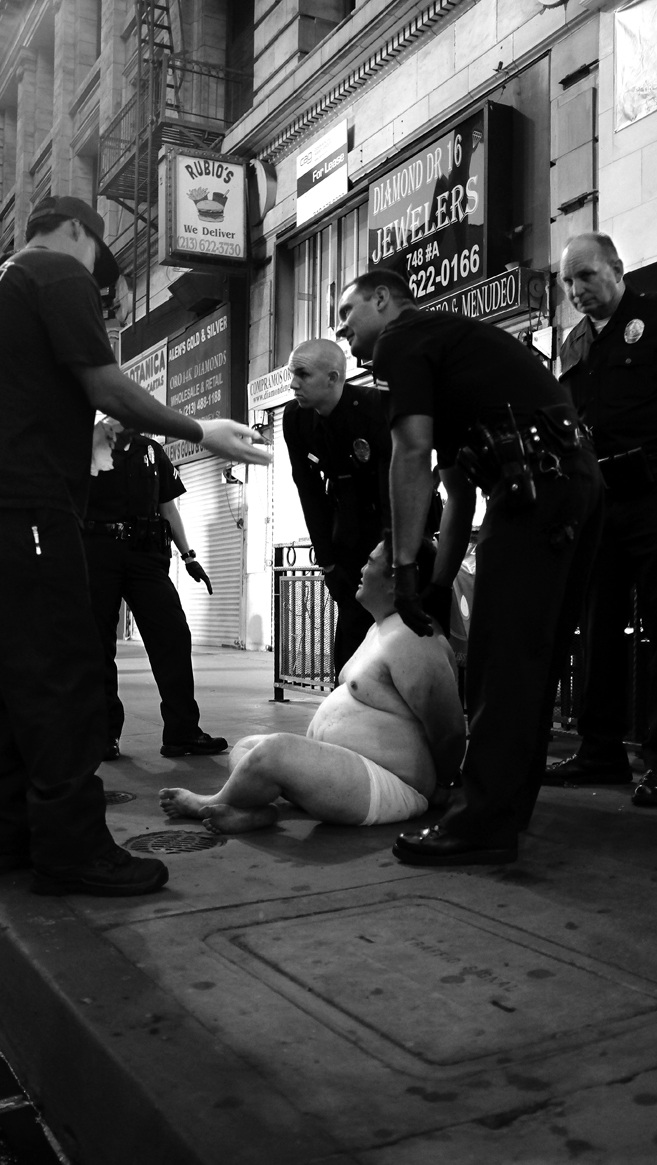 to jail.