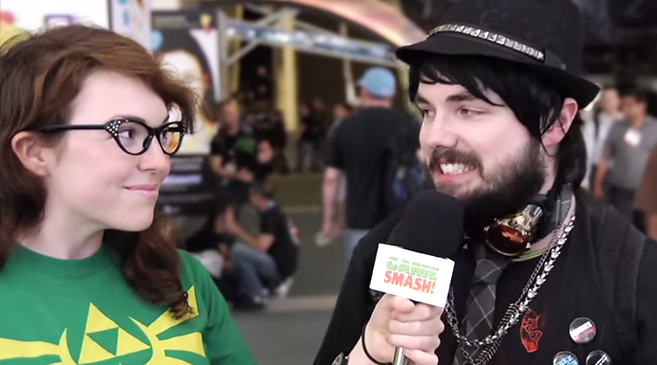 I Dunno. This is Mark, who Works At Arby's…um, we mean, Andrew Bowser at E3. He's not awkward. He's genius.
What's his favorite part of gaming? The escape. Other Dimensions where you aren't rejected all the time. Other worlds where your dad still sees you as his own.
We dunno. You're just gonna have to watch it yourself.
Here's the video he's most known for. His interview at E3.

Here he asks hot Cosplay Girls a few questions at Comic Con.

Here's a look at the "real" Andrew Bowser. Call him!

And, here are his dance moves.

If you want more, here's his YouTube Channel.