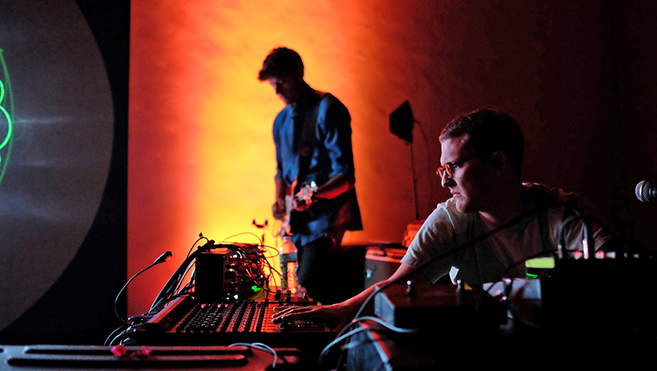 Sam Shepherd, a London-based artist who performs as Floating Points, is plain and simply not of this world.
A mad scientist occasionally peering through a wall of synths and wires, "Floating Points" weaves a dream of sound and light that emanates from the stage to embrace the soon to be pulsating bodies with an opiatic wash before a surging slaughter of sonic thresh throws them to another plane where he gently lays them them into another amniotic trance only to rip them from the dream again and again and again. No joke.
Sam Shepherd's album, Elaenia, released November 2015 on "Luaka Bop" is a complex web of sonic elements pulled from various genres, which he wields with deft precision. It's no surprise Sam holds a PhD in Neuroscience.
With the equivalent power and dark beauty of a Health or Aphex Twins, Floating Points is complex with roots in jazz and mathematic ambient.
If this all sounds like too much, for you, it might just be.
That said, here's our night with Sam at the beautiful Hollywood Forever Masonic Lodge with guest "Kaitlyn Aurelia Smith". Thank you, Sara.
Kaitlyn: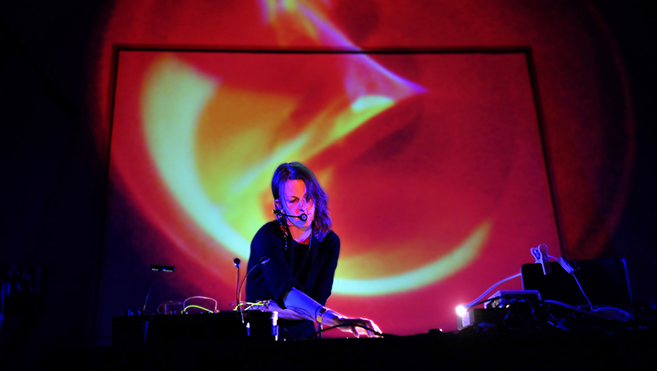 Floating Points: