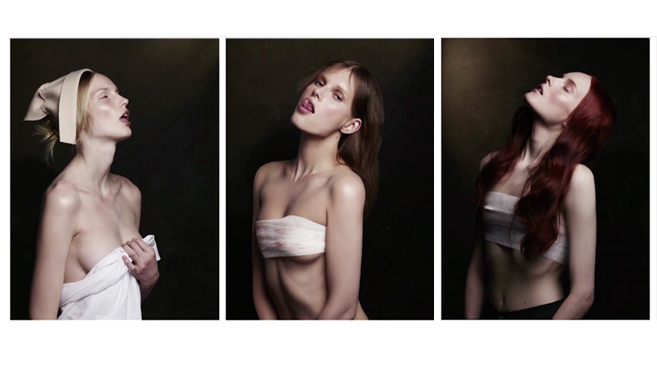 Spend some time with these Sensuously moving portraits of models in ecstasy by NOWNESS regulars and siblings Santiago and Mauricio Sierra.
The New York-based team's rare take on the pop aesthetic has earned them collaborations with the likes of Dior and W. For this creation, they used Flemish Renaissance-inspired bonnets — a nod to the chocolate region's equally rich artistic legacy — to festoon the models, recreating the ribbon and garland packaged indulgences of the season with the help of fashion's freshest faces, captured in furtive moments of ecstasy.
As you stare at the video of these ecstatic beauties, consider our love affair with chocolate's chemical powers of seduction: the cocoa bean contains organically stimulating substances, such as the euphoric anandamide, the natural aphrodisiac arginine, and tryptophan, a proven antidepressant.
Enjoy.