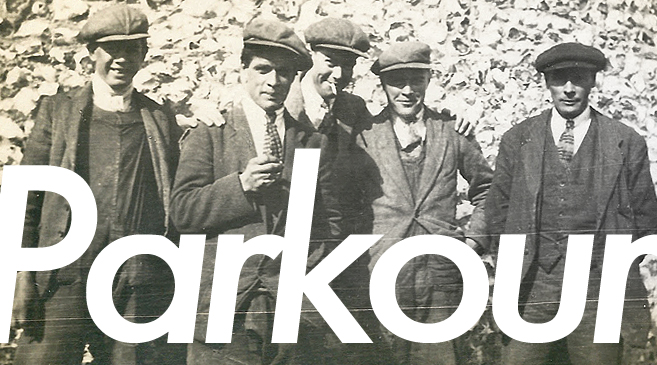 And you thought we did it first, didn't you? Well, while even these depression era athletes weren't the first to make the city their playground, these chaps had some serious balls. What else you gonna do while everyone's else is hogging up all those hot new Monopoly gameboards?
Pre Assassin's Creed, black and white Tic Tacs, Drop, Vaults and tons of that happy, hip hoppy peppiness we love about those 1930s videos. Times were so much simpler back then. NOT. Smack dab between two World Wars, Parkour developed from French Navel Officer Georges Hebert's military training method founded on an obstacle course called "Le Parcours". Take that interesting little nugget to your next dinner table small talk.
Well, enough of the education crap. Let's get to the video.