The moment we'd heard about Shelterpups, we jumped onto their site to check it out. The thought of commissioning a custom plush recreation of our boy, Danger, had us curiously amused. Learning that a portion of the money would go to our local shelter, sealed the deal. Even still, we had no idea it would all be so sweet and fun.
The process begins by creating a small profile and uploading as many photos as you feel necessary to ensure they know your furry family member. They've done well to make sure you have every opportunity to note any unique physical details. At this point you'll make a deposit and wait to receive the first of a few cute letters that will keep you posted on where your plushy pup is at.
The letters are sweet and personalized to create the feeling that your custom Shelterpup is actually being born. Throughout the process you really feel they care.
Once finished we received the best of all letters, letting us know he was "ready for rescue". What made the message so nice was they'd included a few photo recreations of images we'd uploaded to the profile with Danger's double. The cutest surprise.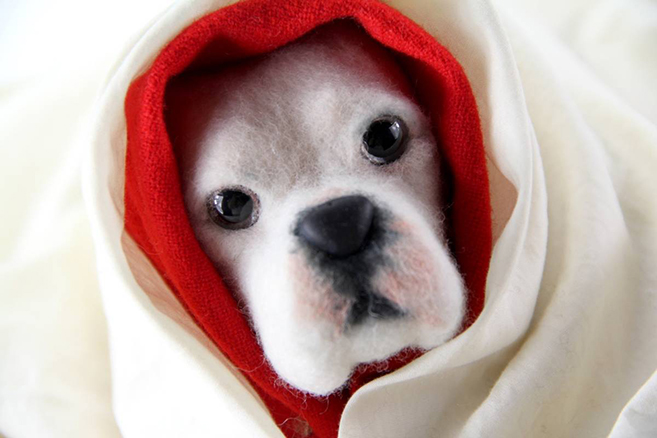 From top to bottom, we can't recommend the experience more. Our little recreation arrived safely packaged and is better than we expected. So many subtle details were paid attention to, that it's hard not to love it for all the bits of Danger it embodies.
Do yourself a favor and visit their site to learn more and check out other Shelterpups waiting to be rescued. If nothing more, the thought and photos will make you smile.
While the price tag may feel a little steep, remember its a custom, hand-made piece and part of the money goes to your local shelter. It really makes for a most thoughtful gift, and who doesn't want their faithful friend to last forever?
Thanks, Shelterpups! Danger loves it. And, so do we.