This past weekend, The Creators Project invited us to NeueHouse Hollywood to view the work of 3 cutting edge artists and design collectives inspired by the new Prius.

Beautifully executed, the Neuehouse space featured the work of illustrator Noemi Schipfer and architect/musician Takami Nakamoto's Nonotak Studio, award-winning architect and artist Doris Sung, and creative design studio VT Pro Design.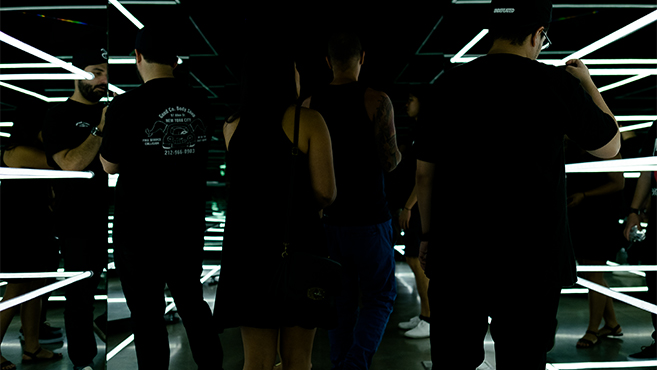 Covering the new Prius theme, cutting-edge technology, design and eco-heritage, the three pieces independently expressed ideas related to these themes while collectively creating a fully immersive and harmonious experience in the dimly-lit space.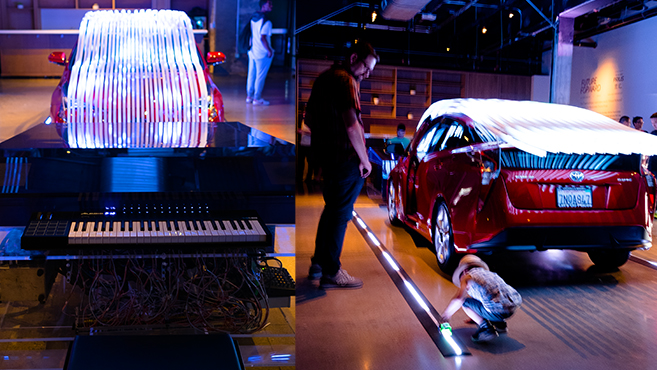 Upon entering, guests were greeted by an interactive piece consisting of a keyboard, open to anyone willing to play, that triggered an array of colored lights over a Prius while people sat inside.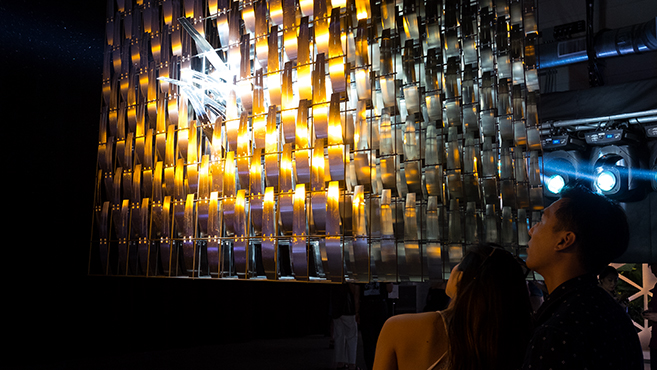 Guests quietly watched Doris Sung's thermobiometallic chandelier respond to the heat of moving spotlights and others played with VT Pro's "living wall" while the pulsing music of Nonotak's Light and Sound installation, alive behind a huge blackout curtain, and piano playing filled the room.

Hopefully you were fortunate enough to visit the exhibit as it traveled to NY, Chicago and LA. Regardless, be sure to check out the "Making Of" and "Work of" videos below to get a sense of the art included in Vice's Future Forward exhibit.
Thanks to our friend's at Vice for the invitation. We love you hard. And, nicely done, Prius.
The Making Of : Doris Sung :

The Making Of : VT Pro :

Neonate's Work :