Remember the cute little 90 year old Grandma who, after trying the Oculus Rift, exclaimed, "It's really beautiful!!!"? (below) Well, Grandma, I think Grandpa will agree.
VR company, Oculus Rift, unveiled the results of a partnership with Tenga to the giddy excitement of many at the Oculus VR Jam in Shibuya Japan just this past month where attendees got the chance to sit in the setup below to imagine a virtual experience sure to suck the life out of billions of already socially withering men around the world.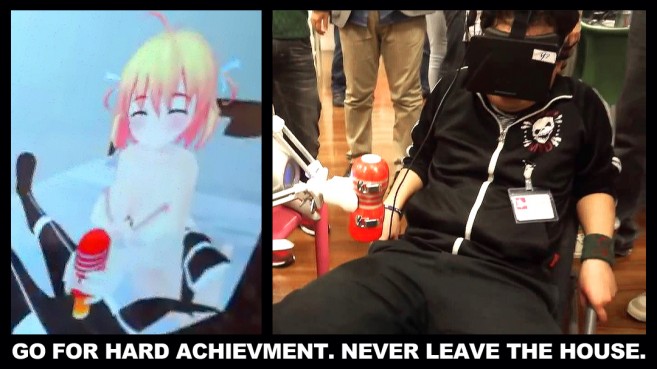 Now, while sites like Engadget, MIT Tech Review, Huffpo and Wired speculate and expound on the glorious potential of developing VR Tech, we, at least, are calmed to know millions may avoid a visit to the emergency room with one of these firmly clenched to their manhood.

Grandma (SFW)

Not Grandma (NSFW)