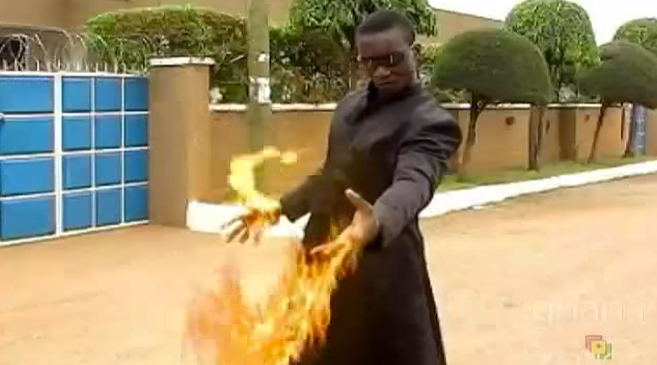 Pretty much the best movies you never have to see. Flame on, bitches. Enjoy.
1. Indian Robot Endhiran : India : Self-Multiplying Robot, Ball 'O Guns, Leather Jackets.

2. B-14 : Ghana : Black Neo with Firehands, Lazers, Lots of Flying Kicks.

3. Crazy Crying Lady : Indonesia : No idea, but we don't care. The Crying Lady is hot!

4. Mankufo : Africa : Rockson Emmanuel's FX, Flying Chairs, Blob Baby, Spiderman.

5. Megaconda : Amerka : Russian Overdub, Big Snake, Russian Overdub.